Top Ten Day Hikes in the
Canadian Rockies
We love to hike the Rockies
The Rockies call adventurers from far and wide with their awe-inspiring landscapes and breathtaking vistas. With towering peaks, crystal-clear lakes, and verdant valleys, this natural wonderland offers an abundance of outdoor opportunities.
One of the best ways to immerse yourself in our mountain paradise is through day hikes. From Banff & Jasper National Park to Yoho National Park and beyond, the Canadian Rockies boast a multitude of trails that cater to hikers of all levels. What follows is our list of our ten favouite day hikes (in no particular order), each unveiling its own unique blend of scenic beauty and wilderness charm. So, lace up your boots, prepare your backpack, and get ready to explore.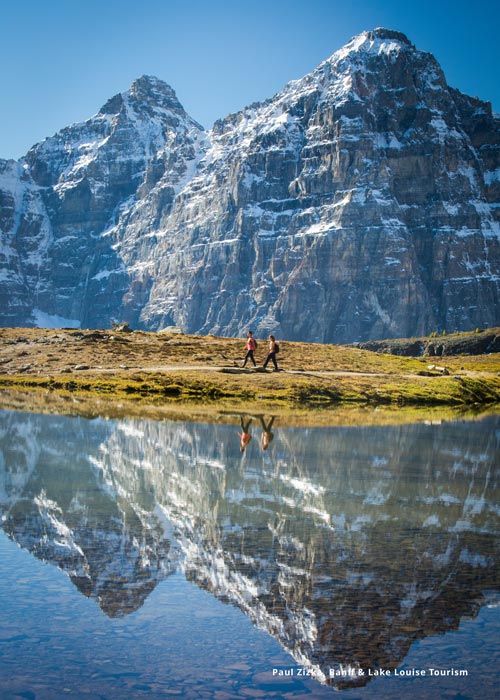 We love hiking the rockies so much, we wrote a book about it!
Rent-a-Tent Canada's founder: Timo Bolder (under the pen name Tim Jensen), loves hiking in the rockies so much, that he literally wrote a book about it. We are proud to offer this wonderful guide book: "The Best Day Hikes in the Canadian Rockies" to our guests at a discounted rate: $17.50 + tax. (regular $26.00)